Like you, I have shelves of books on management and leadership. I love to read and glean nuggets of wisdom from a variety of writers. Here are some of my favorites – Sherri Miller
Adaptive Leadership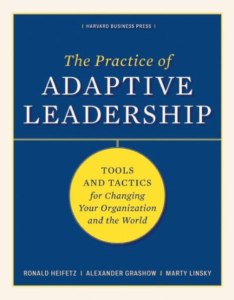 by Ronald A. Heifetz, Marty Linsky, & Alexander Grashow
As a leader, you sometimes need to adjust your style in order to affect deep changes in your organization. This book is a hands-on guide to implementing change head-on as you lead your team out of their comfort zone.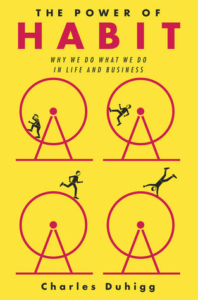 The Power of Habit by Charles Duhigg
We are creatures of habit. Some of those habits are probably inhibiting your success or that of your organization. Duhigg explains how to harness the power of habit to achieve success at work and in life.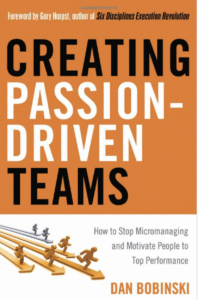 Creating Passion-Driven Teams by Dan Bobinski
Rock-star teams don't happen by accident. Like a garden, they need constant nurturing and the right conditions to thrive. As a leader, you must foster the relationships and motivations that allow passion to emerge.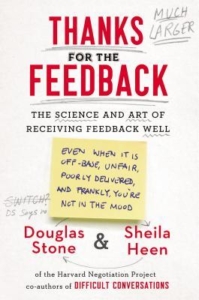 Thanks for the Feedback by Douglas Stone and Sheila Heen
We know feedback is essential for growth, but we don't enjoy receiving it. The authors share how to learn from evaluations, criticism, and unsolicited advice – both in the workplace and in personal relationships.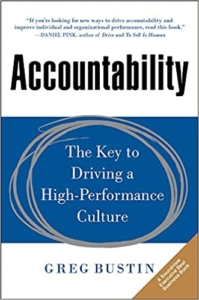 Accountability: The Key to Driving a High-Performance Culture by Greg Bustin
Accountability is more than keeping track of performance. Bustin explains that true accountability is rooted in a culture of purpose, trust, and fulfillment. The author shares what he learned the hard way: if you are not clear about everything – vision, values, objectives, strategy, rewards, and penalties – the likelihood of achieving your goals is slim.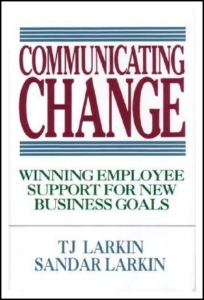 Communicating Change: Winning Employee Support for New Business Goals by TJ Larkin & Sandar Larkin
Every employee is affected when you make changes in your business. But if you communicate the reason for the change effectively and make it relevant to every employee, you will succeed. The book includes checklists and sample forms so you can start communicating now.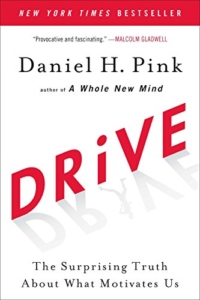 Drive: The Surprising Truth About What Motivates Us by Daniel H. Pink
Rewards like money are not the only way to motivate your team. What people really want is the chance to direct their own lives and have a deeper purpose. When we incorporate these basic human needs into the workplace, we can transform how we live and work.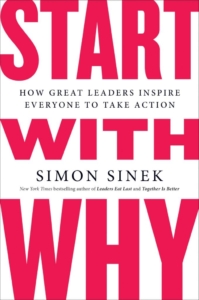 Start With WHY by Simon Sinek
People don't buy into ideas or projects unless they understand the WHY behind it.  Sinek explains how great leaders have inspired people to take action by clearly sharing their vision.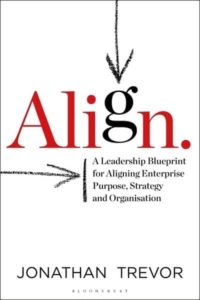 Align by Jonathan Trevor
Chances are, your business is operating below its potential. Why? Because your organization's strategies may not be aligned with your purpose. Trevor's book gives a blueprint for creating alignment in your organization.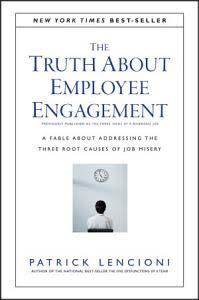 The Truth About Employee Engagement by Patrick Lencioni
Lencioni explores how a fictitious retired CEO takes over a failing restaurant whose miserable employees feel anonymous, irrelevant, and unmeasured. The restaurant's turnaround offers lessons for improving your own workplace culture.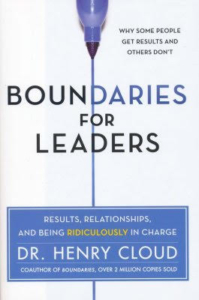 Boundaries for Leaders by Dr. Henry Cloud
Dr. Cloud explains that leaders need to decide what to accept (say YES to) and what NOT to accept (say NO to) if they want results. He lays out seven leadership boundaries that set the stage, tone, and culture for a results-driven organization. These are great tools for aligning people and strategies to achieve success.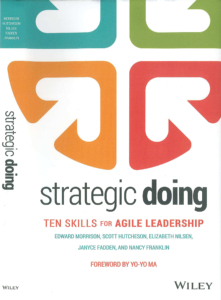 Strategic Doing by Edward Morrison
Morrison sets out ten skills that create agile, resilient organizations. I had the opportunity to learn from Edward on this model and found principles to be sound and adaptable to a variety of businesses. Any one of the ten skills can make an impact on the results your business achieves.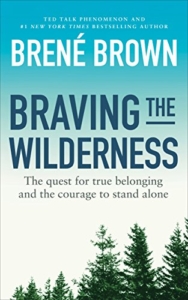 Braving the Wilderness by Brené Brown
Brown offers a counterintuitive method for becoming a confident, more effective leader.  She advocates becoming more open and vulnerable by getting to know people with whom you disagree, speaking truth to bullsh**, sharing our joy and sadness with others, and combining courage with vulnerability to become your true self.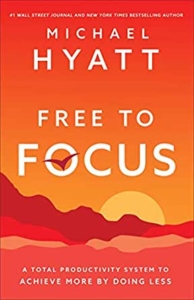 Free to Focus by Michael Hyatt
If you want to step into focus, this is your guide to deciding what you want, determining the path to achieve, and putting your focus to work. It's a companion to the Full Focus Planner, the planner I use to keep myself on track.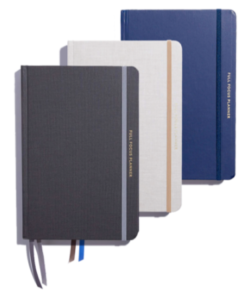 Full Focus Planner by Michael Hyatt
Achieving your dreams takes planning and focus. I have been using this planner for the past year. After years of research, I finally found a planner that helps me align annual goals, goal details, and quarterly and weekly planning. Try it and let me know what you think.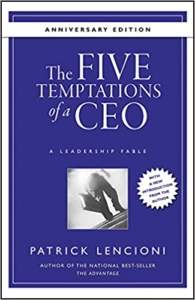 The Five Temptations of a CEO by Patrick Lencioni
A CEO's success is often due to self-discipline. The author suggests that CEOs fail when they succumb to one of five temptations, such as choosing status over results; choosing popularity over accountability; choosing certainty over clarity; choosing harmony over conflict; and choosing invulnerability over trust. Presented as a fable, this easy read offers many self-evaluation opportunities.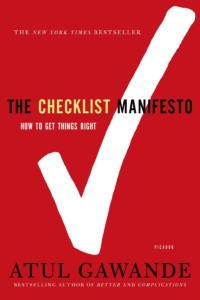 The Checklist Manifesto by Atul Gawande
Many of my clients get results from the simplest of tools: the checklist. In this book, we learn how checklists can streamline processes, eliminate errors, and improve operations. This book is a must read if you are looking for ways to make a tremendous difference in a simple way.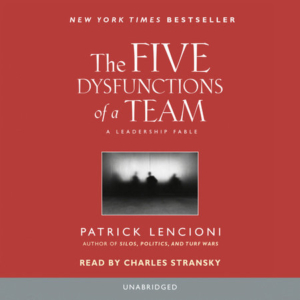 The Five Dysfunctions of a Team by Patrick Lencioni
Why are teams so dysfunctional? The author highlights common behaviors observed over decades of coaching teams: lack of accountability, low standards, fear of conflict, and more. His book offers methods for creating cohesive and high performing teams.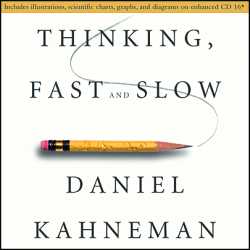 Thinking, Fast and Slow by Daniel Kahneman
Are you an intuitive thinker, or more deliberative? The author, a Noble Prize winner in Economics, explains the two systems that drive the way we think. Your daily decisions, from corporate strategy to where to take a vacation, are shaped by these systems.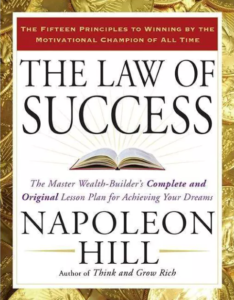 The Law of Success by Napoleon Hill
I love how "old" books can still be relevant today. Here, the author says that success requires adapting to the ever-changing environment of life. My favorite parts are  Hill's 15 essential lessons, which can serve as a blueprint to help you reach your dreams.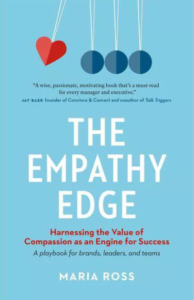 The Empathy Edge by Maria Ross
Empathetic leaders can imagine what others are going through, even if they haven't had the same experiences themselves. Author Maria Ross reveals that some of the best business process improvements and product development come from empathetic listening. She shares data that prove how active empathy creates profitability. The book includes tips on how you can become a more empathetic leader.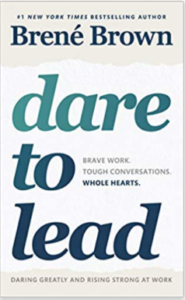 Dare To Lead by Brené Brown
Vulnerability, shame, and empathy are interconnected, and Brown explores how these powerful qualities balance with leadership. I recommend this book because every leader – no matter how large or small the organization – faces obstacles, and Brown's writings can help you make the changes necessary to achieve higher levels of success.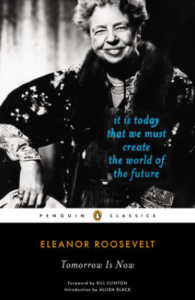 Tomorrow Is Now by Eleanor Roosevelt
As First Lady of the United States from 1933-1945, Eleanor Roosevelt was a leader unique for her time. She helped to drive the nation's agenda at her husband's side, but did so with grace and courage while allowing others to succeed.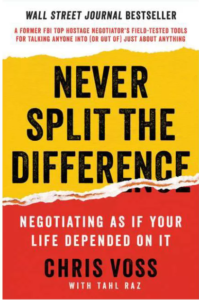 Never Split The Difference by Chris Voss
As an FBI hostage negotiator Voss employed empathy to better understand his adversaries' needs. This approach helped to build trust, which is essential in all relationships. I met Voss recently and during our discussion,  he explained how this technique can lead to win-win solutions in the workplace.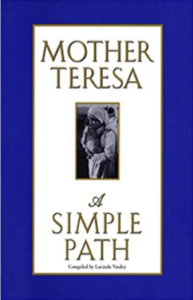 A Simple Path by Mother Teresa
There are leadership lessons to be gleaned from Mother Teresa's writings, regardless of your faith or beliefs. Her mission was clear, which made it easier to follow her. She practiced what she preached. Her life is a powerful lesson in loving, serving, and respecting others. When Mother Teresa spoke at Bishop Dwenger High School in 1982, Principal John Gaughan said her message was that "we all have specific talents, and those talents are not for ourselves – they are meant to be shared with others."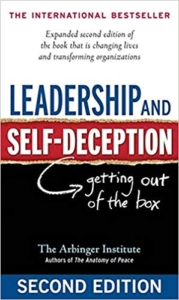 Leadership and Self Deception by the Arbinger Institute
The authors help us see that as leaders, we have a huge impact on the results achieved by our organizations. Whether you are a CEO or committee chair, your personality and motivations can sway outcomes. This book exposes how we ignore our own shortcomings and fail to acknowledge our true motivations. The engaging stories and characters make the book easy to relate to and give readers insights that can lead to personal growth.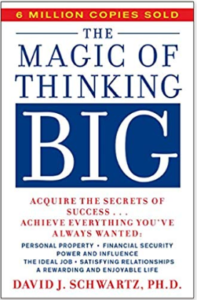 The Magic of Thinking BIG by Dr. David Schwartz
This book is a must-read if you are open-minded, believe you can succeed, and look to yourself (rather than others) to improve. The author shines a light on our blind spots, such as making excuses for not taking action and placing our success in the hands of others. One of my favorites!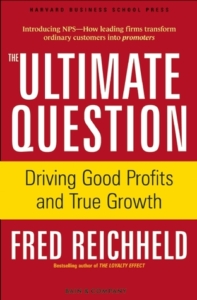 The Ultimate Question by Fred Reichheld
How do you know if your customers are loyal?  What if you could measure how customers contribute to business growth? This book teaches how to measure this important indicator and how it can lead to business success.
https://www.cfsuccess.net/wp-content/uploads/2020/07/1038x1038-books.jpg
1038
1038
Cheryl Piropato
https://www.cfsuccess.net/wp-content/uploads/2015/01/ces_logo1.png
Cheryl Piropato
2020-07-14 14:39:17
2021-06-10 17:11:02
Book Recommendations For Leaders