Like you, I have shelves of books on management and leadership. I love to read and glean nuggets of wisdom from a variety of writers. Here are some of my favorites: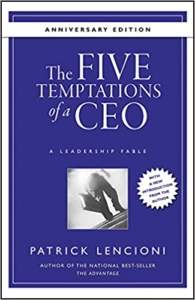 The Five Temptations of a CEO by Patrick Lencioni
A CEO's success is often due to self-discipline. The author suggests that CEOs fail when they succumb to one of five temptations, such as choosing status over results; choosing popularity over accountability; choosing certainty over clarity; choosing harmony over conflict; and choosing invulnerability over trust. Presented as a fable, this easy read offers many self-evaluation opportunities.
The Checklist Manifesto by Atul Gawande
Many of my clients get results from the simplest of tools: the checklist. In this book, we learn how checklists can streamline processes, eliminate errors, and improve operations. This book is a must read if you are looking for ways to make a tremendous difference in a simple way.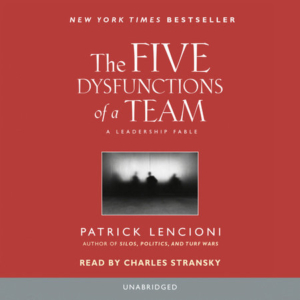 The Five Dysfunctions of a Team by Patrick Lencioni
Why are teams so dysfunctional? The author highlights common behaviors observed over decades of coaching teams: lack of accountability, low standards, fear of conflict, and more. His book offers methods for creating cohesive and high performing teams.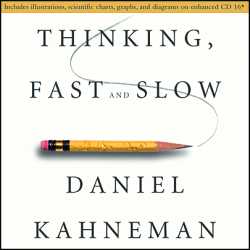 Thinking, Fast and Slow by Daniel Kahneman
Are you an intuitive thinker, or more deliberative? The author, a Noble Prize winner in Economics, explains the two systems that drive the way we think. Your daily decisions, from corporate strategy to where to take a vacation, are shaped by these systems.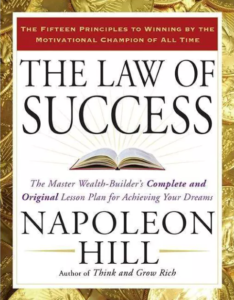 The Law of Success by Napoleon Hill
I love how "old" books can still be relevant today. Here, the author says that success requires adapting to the ever-changing environment of life. My favorite parts are  Hill's 15 essential lessons, which can serve as a blueprint to help you reach your dreams.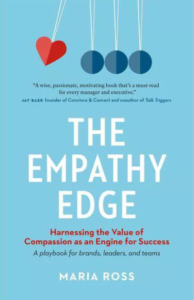 The Empathy Edge by Maria Ross
Empathetic leaders can imagine what others are going through, even if they haven't had the same experiences themselves. Author Maria Ross reveals that some of the best business process improvements and product development come from empathetic listening. She shares data that prove how active empathy creates profitability. The book includes tips on how you can become a more empathetic leader.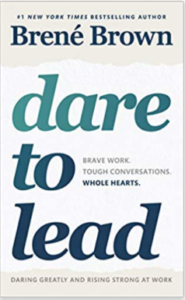 Dare To Lead by Brené Brown
Vulnerability, shame, and empathy are interconnected, and Brown explores how these powerful qualities balance with leadership. I recommend this book because every leader – no matter how large or small the organization – faces obstacles, and Brown's writings can help you make the changes necessary to achieve higher levels of success.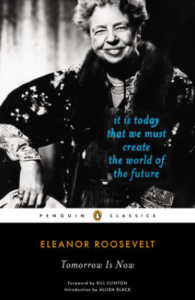 Tomorrow Is Now by Eleanor Roosevelt
As First Lady of the United States from 1933-1945, Eleanor Roosevelt was a leader unique for her time. She helped to drive the nation's agenda at her husband's side, but did so with grace and courage while allowing others to succeed.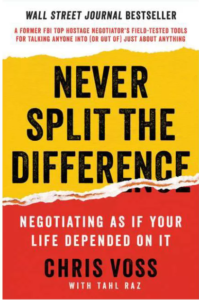 Never Split The Difference by Chris Voss
As an FBI hostage negotiator Voss employed empathy to better understand his adversaries' needs. This approach helped to build trust, which is essential in all relationships. I met Voss recently and during our discussion,  he explained how this technique can lead to win-win solutions in the workplace.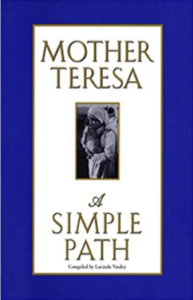 A Simple Path by Mother Teresa
There are leadership lessons to be gleaned from Mother Teresa's writings, regardless of your faith or beliefs. Her mission was clear, which made it easier to follow her. She practiced what she preached. Her life is a powerful lesson in loving, serving, and respecting others. When Mother Teresa spoke at Bishop Dwenger High School in 1982, Principal John Gaughan said her message was that "we all have specific talents, and those talents are not for ourselves – they are meant to be shared with others."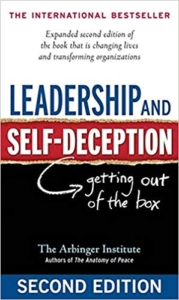 Leadership and Self Deception by the Arbinger Institute
The authors help us see that as leaders, we have a huge impact on the results achieved by our organizations. Whether you are a CEO or committee chair, your personality and motivations can sway outcomes. This book exposes how we ignore our own shortcomings and fail to acknowledge our true motivations. The engaging stories and characters make the book easy to relate to and give readers insights that can lead to personal growth.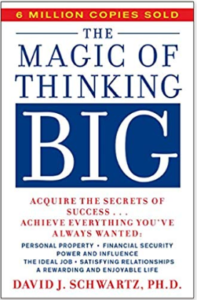 The Magic of Thinking BIG by Dr. David Schwartz
This book is a must-read if you are open-minded, believe you can succeed, and look to yourself (rather than others) to improve. The author shines a light on our blind spots, such as making excuses for not taking action and placing our success in the hands of others. One of my favorites!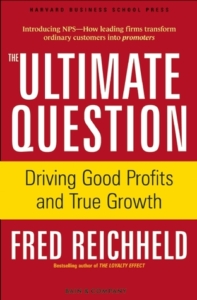 The Ultimate Question by Fred Reichheld
How do you know if your customers are loyal?  What if you could measure how customers contribute to business growth? This book teaches how to measure this important indicator and how it can lead to business success.
https://www.cfsuccess.net/wp-content/uploads/2020/07/1038x1038-books.jpg
1038
1038
Cheryl Piropato
https://www.cfsuccess.net/wp-content/uploads/2015/01/ces_logo1.png
Cheryl Piropato
2020-07-14 14:39:17
2020-09-08 11:47:43
Book Recommendations For Leaders